Housewife
From design to installation, I could not fault this company. Nothing was too much trouble. They even showed me around the workshop so I could see samples. Even though I tweaked and tweaked the design to get it just how I wanted it, they did not complain.
The fitter was excellent. When installing the big bay window in the bedroom, the wall supporting it collapsed (through age, not him!) and he was brilliant in his handling of the extra work involved.
We have had many compliments about the windows. Some even asking for details of the installer.
One neighbour argued whether they were wood or plastic? It is hard to tell.
They look beautiful. Maintenance free. Exceptional quality.
Would highly recommend.
Sue Maine | Chelmsford - 14/11/20
Kitchen Door And Window Turned Into French Doors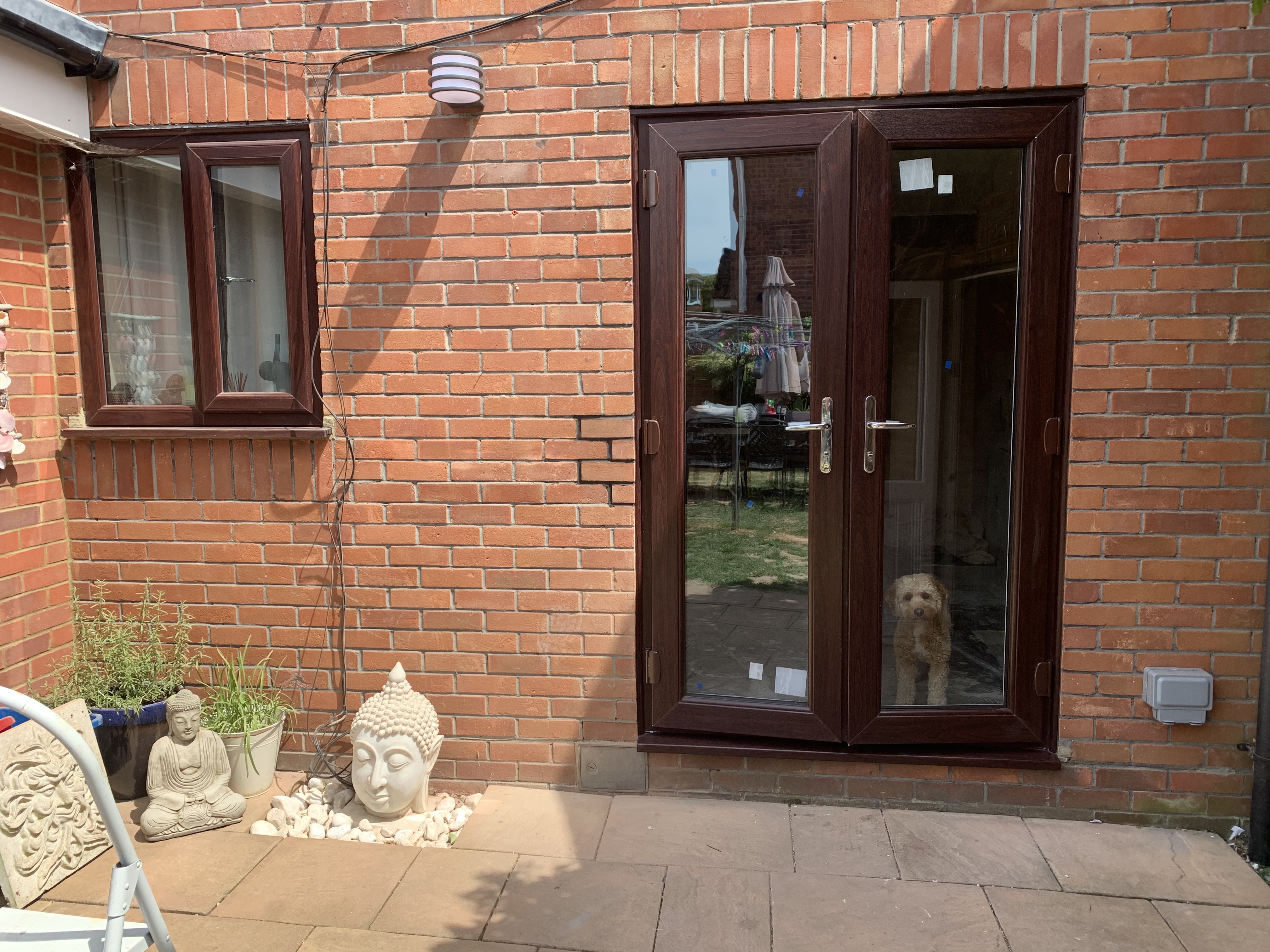 Could not fault this family run business. Great service from start to finish. No hard sell which in my eyes is a great bonus. Very competitively priced and top quality workman ship. Gareth made sure everything ran smoothly. I wouldn't use any other company now.
Kerry Williams | Maldon - 20/06/20
Project Manager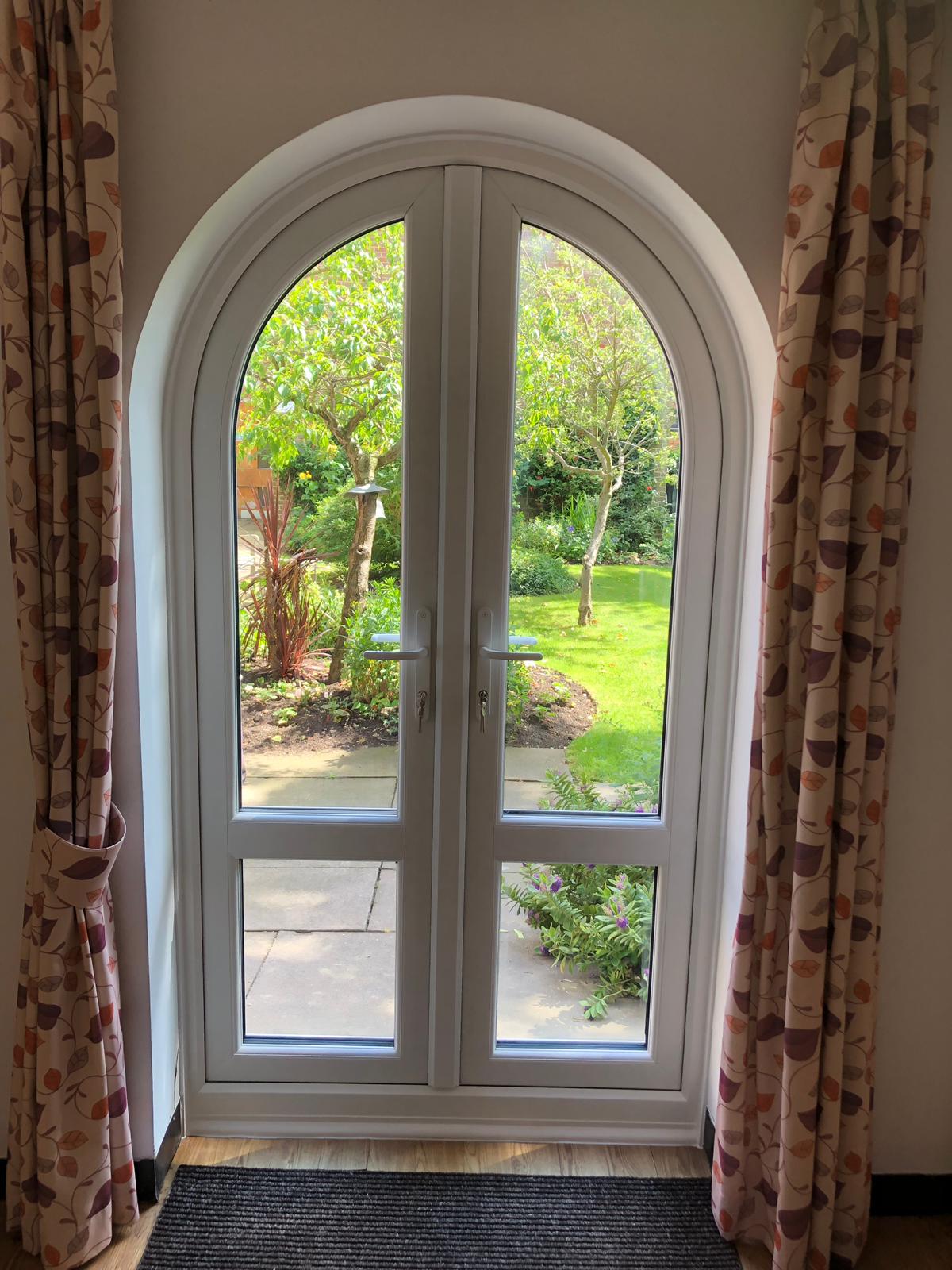 Loved working alongside Gareth and all at Abacus Windows. For the 1st quarter of 2019 he assisted us with the install of over 200 windows, across London and Bury st Edmunds. To date he will always be my first point of call for windows and doors. I have since recommended them to my family and also for any glazing requirements too. No job is too small and Gareth will always advise the best solutions.
Danielle | Braintree - 08/06/20
Friendly Family Business
No high pressure techniques, no hard sale, friendly family business, perfect for me. You can also go and see them being made!
Ellie Cooper | Chelmsford - 21/01/20
Start To Finish- A Great Job
February 2016 - had 11 windows replaced and two doors. Have to say from start to finish great job, the company very helpful. The fitter Luke never stopped working and they really cleaned up and helped me put blinds back. So happy and the house is so much warmer thank you, great job .
Dawn Richards | Chelmsford - 21/01/20
Excellent Quality
As a trader in the Double Glazing Industry I have purchased all of my windows and doors from Abacus and of course installed myself. The quality of the product is excellent and I would highly recommend this product over any of the big companies currently charging excessive amounts for windows and doors. All windows and doors are inside glazed with decent quality (Nico) locks made in Clacton. You won't get a better quality window or door for the price. I've worked in the trade for 34 years and can honestly say these are the best I've seen.
James Watson | Chelmsford - 21/01/20
Friendly & Professional
Had to wait 6 weeks because they were so booked up but it was worth waiting for. Friendly and professional, very easy going, no 'traditional' sales techniques, I even went to see my windows being manufactured. Will be using again for my rear extension.
Mary Green | Chelmsford - 21/01/20
Excellent Service
Had 2 large windows and french doors fitted in 2015 by a company that has ceased trading now.
One of the window locking mechanisms stopped working correctly, and I noticed that on the edge of one of the windows was a label saying manufactured by Abacus Windows. Called them yesterday and was advised to pop down with the broken lock and they would see what they can find.
Saw Gareth this morning who supplied a new locking mechanism of exactly the same type and showed me how best to re-fit with the extension arms. Was cheaper than on the net and an excellent service. I now have a contact so if I need them I can just call.
Adam Nyman | Chelmsford - 21/01/20
High Recommend!
Recently had my kitchen and internal decorating done, couldn't afford the bi-fold I wanted to complete the house off until I saw Gareth. He came over to replace my patio door and agreed the bi-fold would be better so he tried to make it affordable. He managed to keep it well within my budget, cheaper than anyone else I had and offered a more complete package than anyone else. So happy I stumbled across them. Highly recommended!
Elaine Jackson | Chelmsford - 21/01/20
Great Company
Literally saved me thousands using this local company over Everest. The product is miles better when comparing the two. Service is second to none, clean, tidy, quick and a bit go banter! Thanks Gareth and team.
Thomas Smoke | Ingatestone - 21/01/20
Superb Windows
I just wanted to say thanks for the superb windows you fitted for us, our home is so much warmer now, thanks for the tidy job.
Steve Lawless | Chelmsford - 04/02/19